BLUE screening highlights extreme challenges facing our oceans
Australian film maker Karina Holden's powerful eco-documentary, BLUE, screened to a sold-out audience at Singapore's The Projector cinema on 25 June. The film highlighted the message that our oceans have never been in more danger, and addressed issues of plastic pollution, over-fishing, declining marine life, destruction of ocean and marine habitats, and sustainable seafood practices.
The popular screening was followed by a Q&A session with Ms Holden and moderated by Michelle Goh from the S.E.A Aquarium's Conservation and Research Department.
During the Q&A Katrina noted: "We all need to look at what we consume. We need to ask, if it's so cheap, why is it so cheap? As consumers and individuals we have the opportunity to demand change and change our behaviour." Katrina was delighted to hear from 8-year-old Singapore-born Australian at the event, Lana, who has started a group called 'Save Our Earth' (SOE) with her school friends.
Katrina Holden started her career as a conservation biologist before becoming a film maker 23 years ago. She works as Head of Factual at Northern Pictures, a company that produces natural history and social issue films for international broadcast. BLUE is her first theatrical film and had its official debut at the UN in New York in 2017 before its international cinema release. The film has been translated into 10 languages and reached an audience of 3 million people.
The Australian High Commission in Singapore was thrilled to support the screening of the film as part of Australia now 2019, taking its important messages to a local audience. Due to popular demand, BLUE enjoyed two additional screenings during July.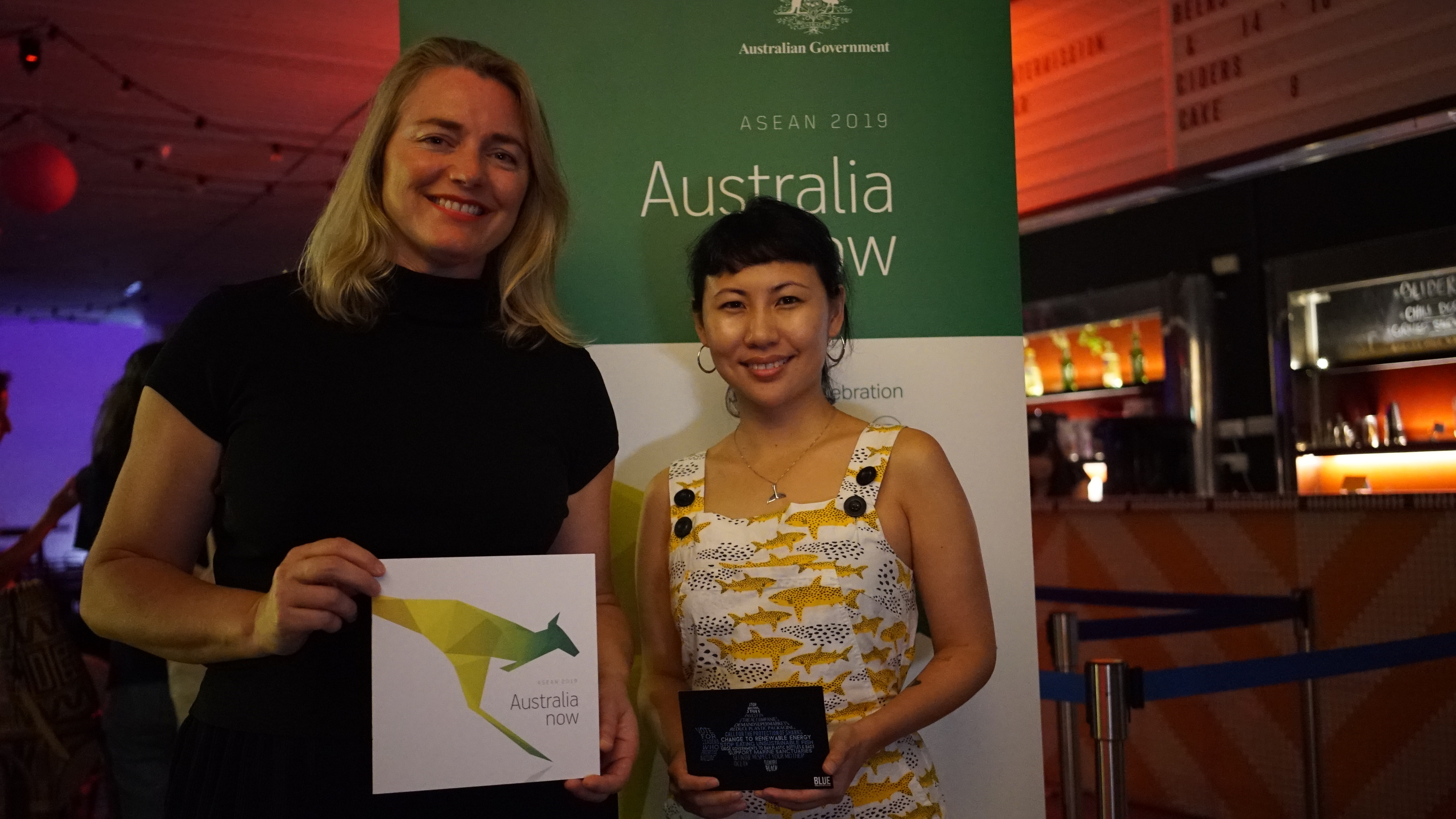 Australian film maker Katrina Holden delighted audiences and shared her knowledge at the post film Q&A in Singapore. Photo credits: DFAT/Elliot Small