FSAI 2019 celebrates Australian creative excellence, diversity and innovation in Southeast Asia.
Festival Sinema Australia Indonesia (FSAI 2019) now in its fourth year, was held in April across Jakarta, Surabaya, Makassar and – for the first time – in Bandung and Mataram.
Indonesian audiences enjoyed a diverse range of Australian cinematic experiences and opportunities to build connections between the Australian and Indonesian film industries through a series of activities aimed at enhancing collaborations between filmmakers from both countries.
Paul Damien Williams, the director and writer of the documentary GURRUMUL, attended the opening of the FSAI in Jakarta, and delivered Q&A sessions in addition to master classes in Jakarta and Mataram with the support of the festival's ongoing partner Qantas.
Simon Wilmot and Dr. Victoria Duckett, both lecturers in film from Deakin University, also attended and delivered master classes to emerging Indonesian filmmakers in Jakarta, Makassar and Bandung as part of the festival.
Representatives from Screenwest, Western Australia's leading film funding and development body, also attended and participated in the festival.
Australia now has partnered with Flickerfest – Australia's world-renowned short film festival, to screen Australian short film highlights as part of FSAI 2019 and host a special Australia now ASEAN – Short Film Competition as part of Flickerfest 2020. The exciting competition will be open to filmmakers from across Southeast Asia in July 2019. Winners will be flown to Sydney to take part in film development programs and the Flickerfest 2020 awards ceremony.
"Festival Sinema Australia Indonesia is a great platform to connect Australian and Indonesian filmmakers," Australia's Ambassador to Indonesia, Gary Quinlan, said.
"Opportunities like Screenwest's Australia-Indonesia Fast Track Initiative and the Flickerfest 2020 – Australia now ASEAN Short Film Competition will create new exchanges and collaborations into the future."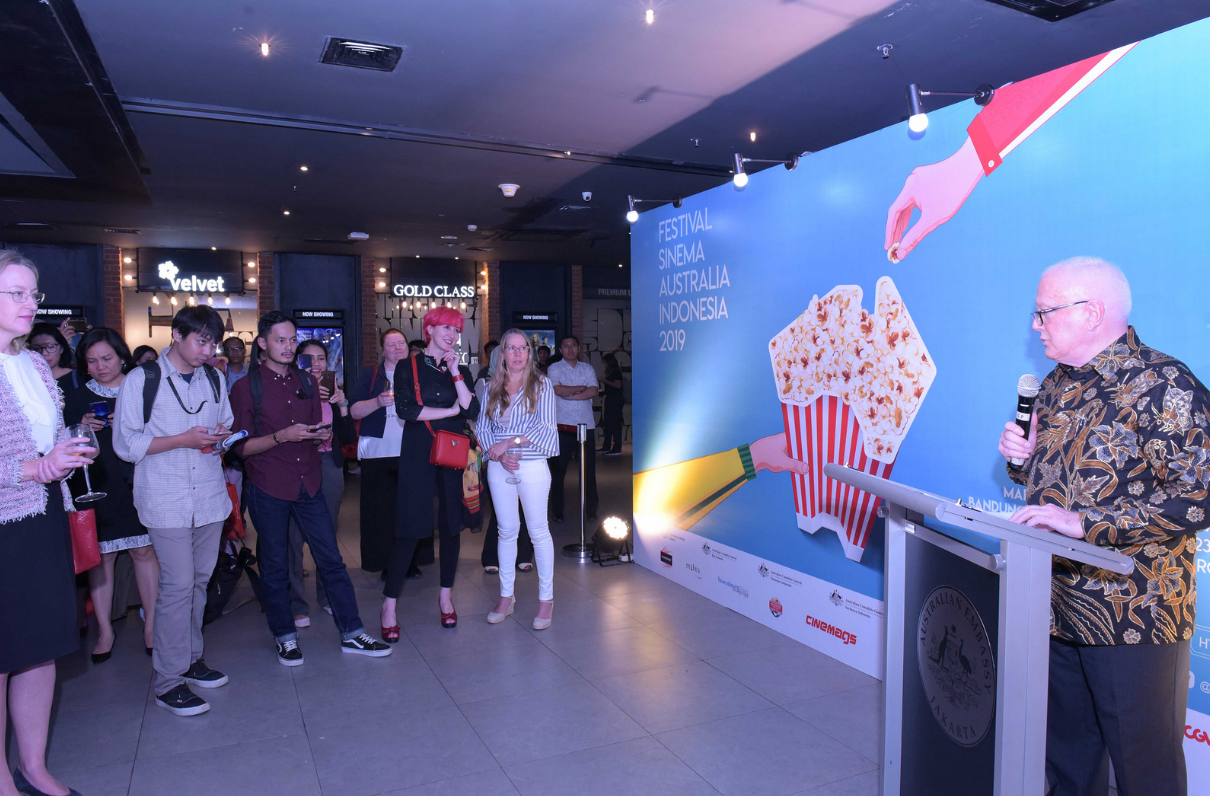 Gary Quinlan AO, Australian Ambassador to Indonesia addressing film goers at FSAI's successful opening