Managing challenges during Myanmar's transition
The 'Managing Challenges During Myanmar's Transition' – Myanmar Update conference was recently held in Myanmar, from July 5 – 6th.
Australia now ASEAN 2019 and the Australian Embassy in Myanmar helped in the formation of a tripartite collaboration between the Department of International Relations (University of Yangon), the Myanmar Research Centre (College of Asia & the Pacific Australian National University) and the Institute of Myanmar Studies (Yunnan University) strengthening academic institutional networks, cultural exchange, collaboration and people-to-people links in the Australia-Myanmar research sector.
Academic institutions, researchers and youth from Australia, Myanmar and China presented papers that addressed the impact of policy change across a wide range of fields. The selected papers presented at the conference spoke to the complex array of issues that Myanmar is addressing as the country moves through a period of transition.
The conference offered differing perspectives on topics important to Myanmar, Australia and across Southeast Asia. 'Managing Challenges During Myanmar's Transition' facilitated an international dialogue regarding facets of Myanmar's society, politics and economy. Conference conveners included Professor Chaw Chaw Sein, University of Yangon; Dr Charlotte Galloway from the Australian National University and Associate Professor Zhu Xianghui from Yunnan University.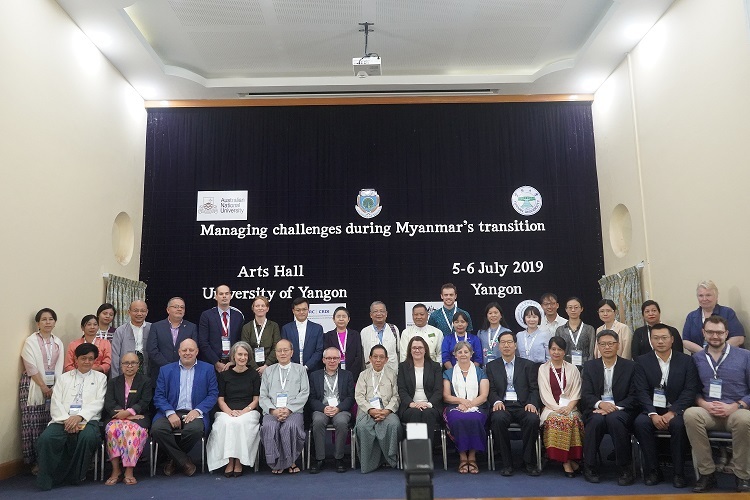 Photo credits: Australian Embassy, Myanmar.