Talks with Impact for Gender Month – Youth Entrepreneurs & Leaders Speaker Series
October 21 – 25th saw the running of a phenomenal week of events in the Youth Entrepreneurs & Leaders Speaker Series in Vietnam. The program was the latest instalment of the hugely well received 'Youth Entrepreneurs and Leaders Speakers Series' delivered by Social Good Outpost and supported by Australia now ASEAN 2019.
Elise Stephenson who co-heads Social Good Outpost, together with special guest speaker Felicity Furey, shared their entrepreneurial journeys of creating social change and making impact on the topic of gender equality and diversity across the ASEAN region. Elise said she felt the week of workshops had really made a difference to the participants who attended: "There were so many times I was blown away by the incredible work of the in-country partners, particularly the youth component – there was a lot of optimism and excitement about the event series, and many connections made".
The events and workshops were held across Ho Chi Minh City and Hanoi as part of Gender Month in Vietnam, working with almost 30 different organisations and hundreds of people around topics such as: increasing women in non-traditional industries such as engineering; using entrepreneurship to problem-solve gender inequality and creating innovative and impactful communications campaigns, particularly for topics such as gender-based violence prevention.
There was a lot of interest generated from the Vietnamese community on continuing a youth partnership with the Australian connections established. Skills-based transfer of knowledge throughout the week was a powerful way to tackle sensitive topics like domestic violence and gender inequality. The scope of varied events run, provided the opportunity to reach both a large national audience through television, and a deep, qualitatively-rich audience across different sectors. The Social Good Outpost team commended the enthusiasm and support of the Australian Embassy team who helped to facilitate an incredibly successful program.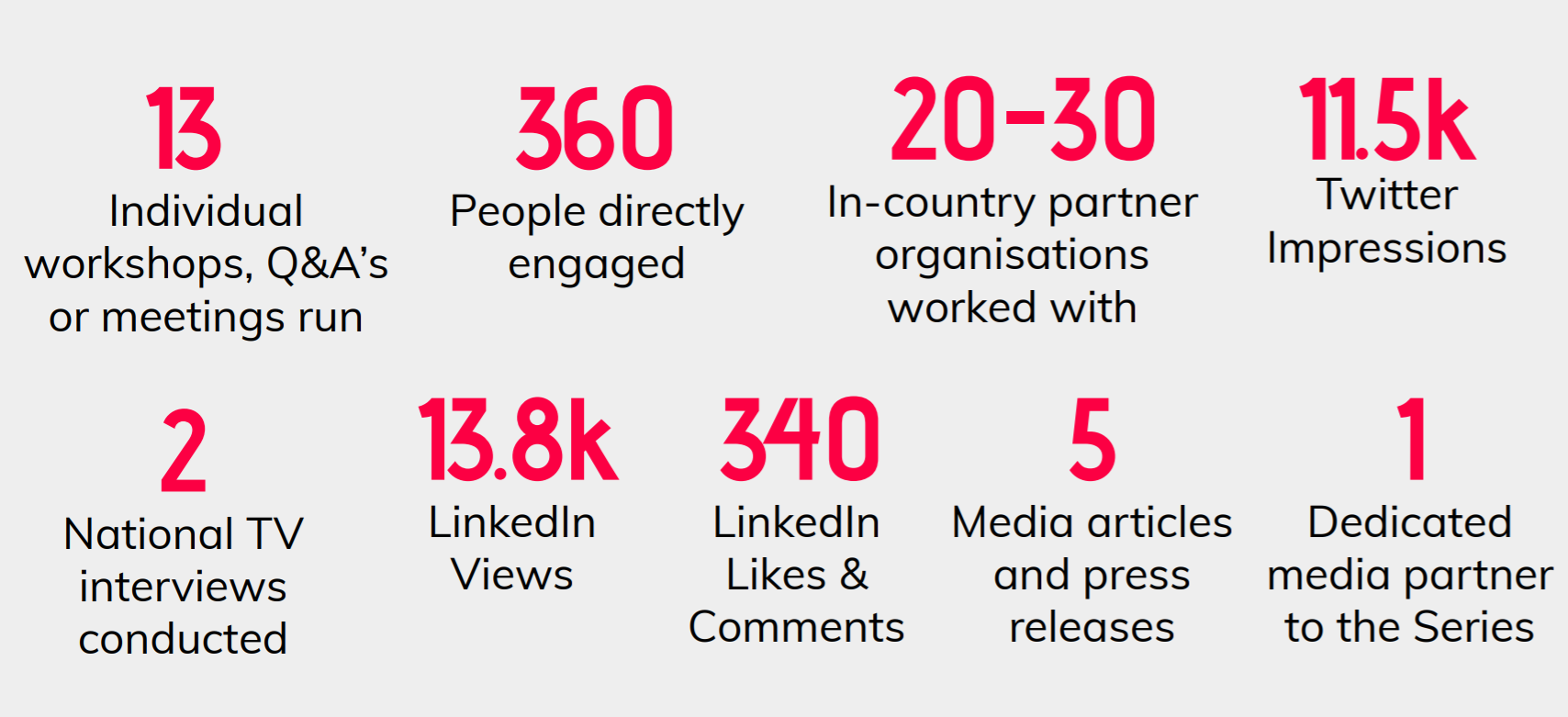 Covered by two national TV channels and numerous other media in Vietnam, the Youth Entrepreneurs Leaders & Speaker Series was all about connecting powerful agents of change across Australia and Vietnam. Social Good Outpost and Australia now remain excited about the future of the Speaker's Series which has sought to bring young Australian voices at the forefront of impact, to share their stories with those across the ASEAN region. More than a public diplomacy program, the Youth Entrepreneurs Leaders & Speaker Series has proved that real change can be made when we work together fearlessly over challenging topics – and that we all have something to learn from each other!