Festival Sinema Australia Indonesia (FSAI) Jakarta
It's no secret that Australians and Indonesians share a love of film, and FSAI attracts the attention of Indonesian audiences.
Established in 2016, the festival showcases the best of Australian and Indonesian cinema, aiming to increase the Indonesian public's awareness of Australian culture, creativity and expertise through film.
As part of the Australia now celebration of youth, the  program this year includes Australian short film highlights from Flickerfest – Australia's favourite short film festival!
Keep an eye out for a screening near you!
---
'The Seen and Unseen'
THURS 14th March
This award-winning film by Kamila Andini chronicles a young girl's journey in coming to grips with the tragic loss of her twin brother, screening in Jakarta – Invitation only.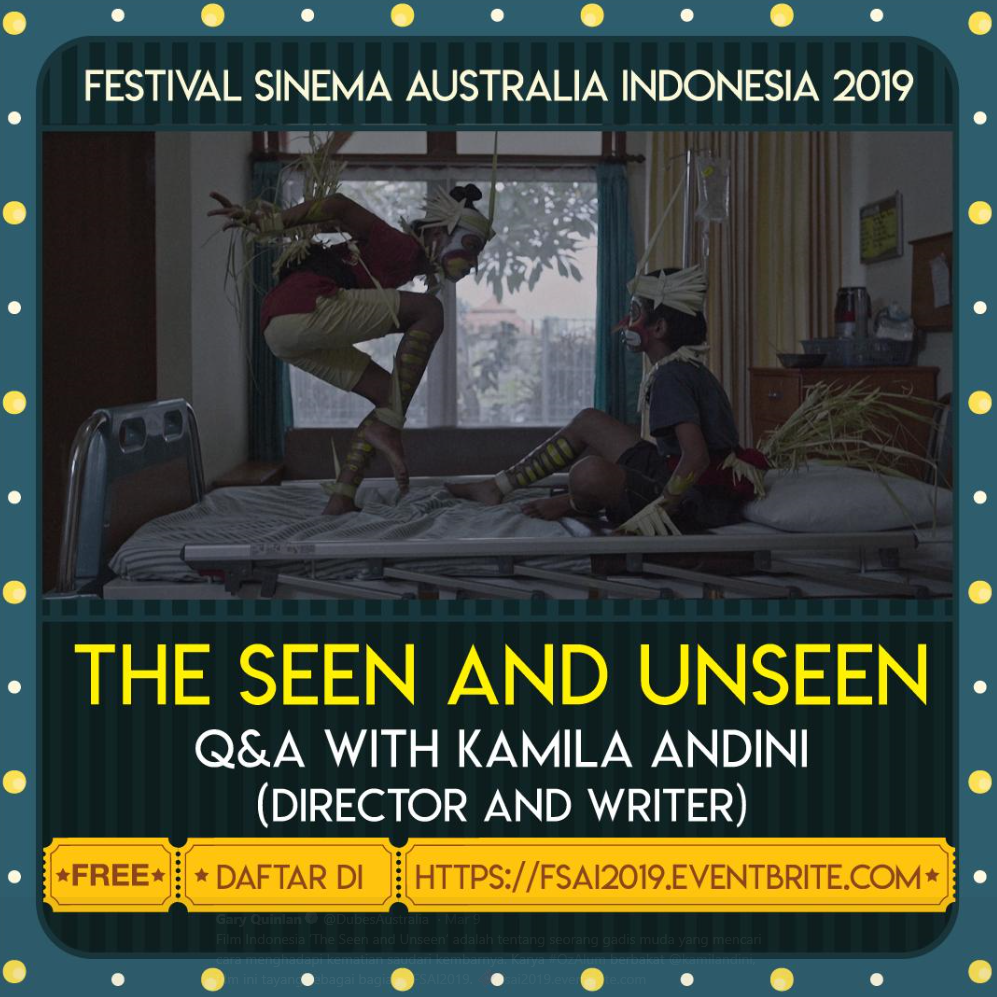 ---
'Gurrumul'
FRI 15th March
A not to be missed documentary celebrating one of Australia's most acclaimed Indigenous artists, screening in Jakarta – Reserve your tickets at Fsai2019.eventbrite.com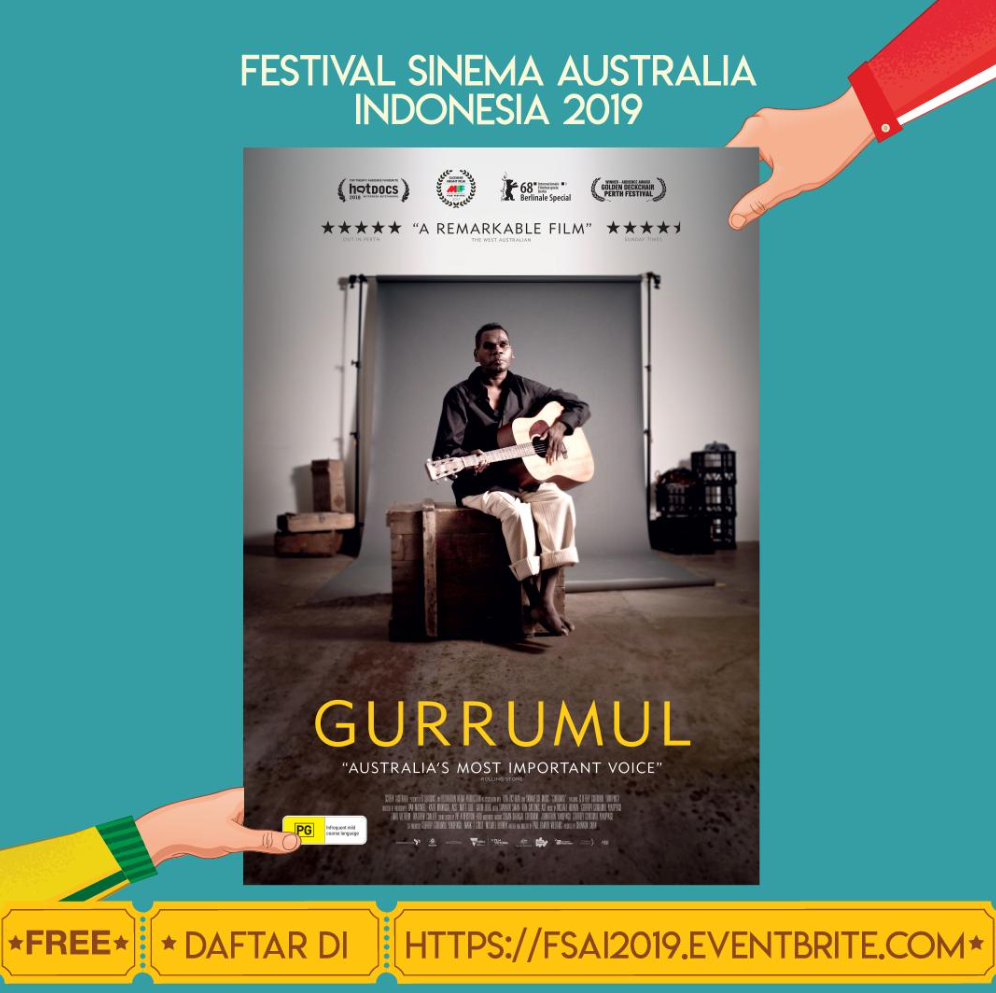 ---
'Ada Apa Dengan Cinta?'
SAT 16th March
Don't miss this wildly popular Indonesia teen flick and its sequel which will be screened in Jakarta – Reserve your tickets at Fsai2019.eventbrite.com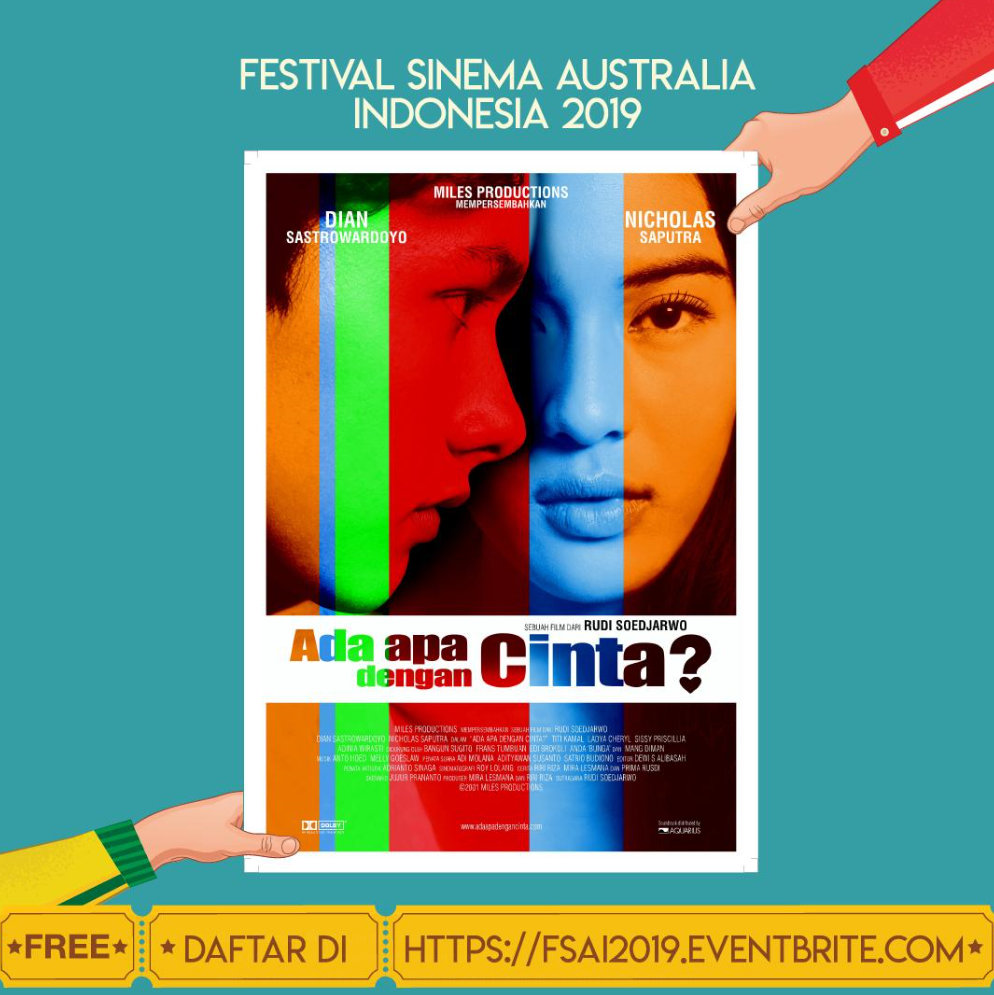 ---
March 14 – 17: FSAI Jakarta
March 15 – 17: FSAI Lombok
March 22 – 24: FSAI Makassar
March 23 – 24: FSAI Bandung
March 29 – 31: FSAI Surabaya